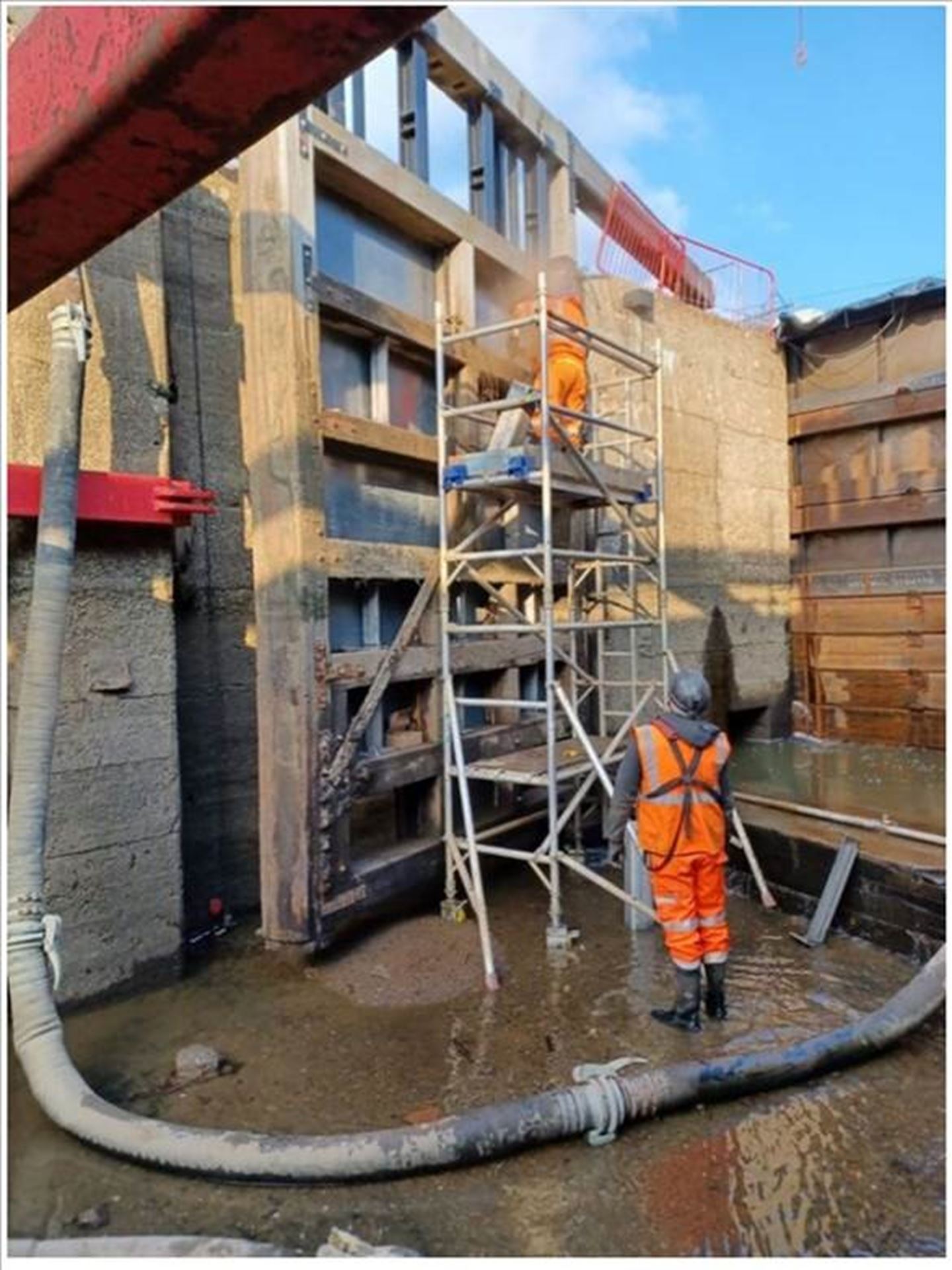 5 of 2022 - Draw Down Updates
Tonbridge Town Lock – Leigh Flood Storage Area
Due to delays caused by heavy rainfall and Storm Eunice, Tonbridge and Malling Borough Council (TMBC) have requested that the river remain drained until Friday 25th March. This is to complete essential revetment works being carried out opposite Tonbridge slipway. Please see photos below of the works.
Sluice Weir - East Lock
Work continues at Sluice Weir and Oak Weir where our lock gates are currently being refurbished.  The timber gate skins are being replaced with Glass Reinforced Plastic (GRP) to reduce leakage, and the lock gate controls are being replaced to make the locks easier to operate.
During these works, a number of other elements of the lock gates below the water line were found to be in poor condition. We have taken the decision to replace these additional items while the contractor is on site and the locks drained down. This means that transit through these two locks will not be possible until Friday 6th May 2022.  We apologise for any inconvenience caused by these essential maintenance works.