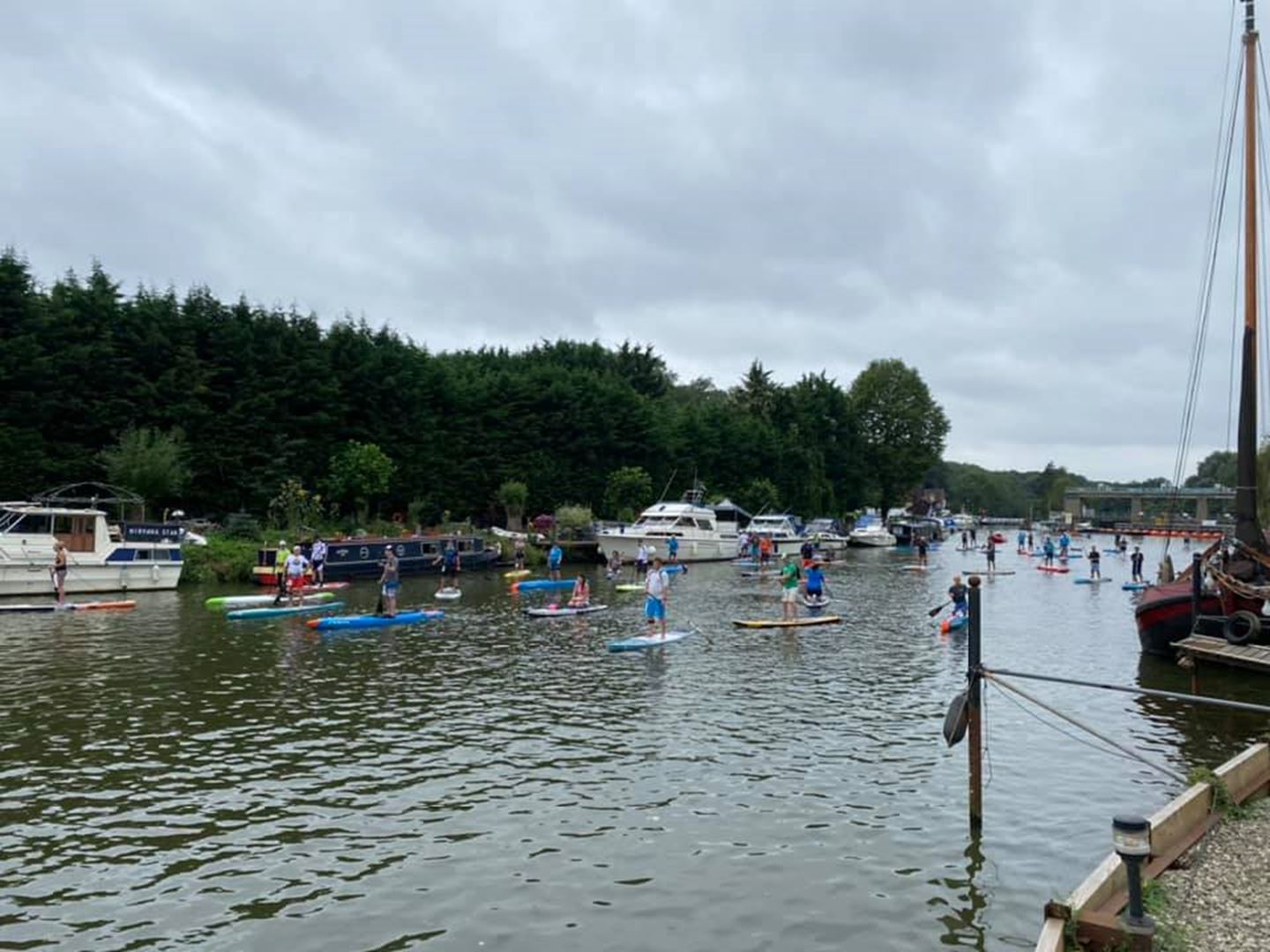 3 of 2022 - Allington SUP Race
On 20th March 2022 between 09:30 and 12:30 a Stand Up Paddleboard race organised by Kent SUP CIC will be taking place in the Allington Pen.
The race will be held over 5km with the start and finish point being 100m upstream of Allington Lock, the turning point of the race will be just past Maidstone Town Centre.
During this time the participants will have exclusive use of the Allington Lock slipway and car park (apart from Allington Lock Berth Holders). Please be aware there will be a large inflatable start and finish line in the river opposite the Malta Inn for the duration of the morning.
Would all other river users please give the racing crews unhindered passage during these times.